Yang Lifang, director of Huludao Culture, Tourism, Radio and Television Bureau, was interviewed by the CRI Online Liaoning Channel [Photo: Cai Yong]
With the help of its unique resources, Huludao is changing from a heavy industrial city to a livable and healthy city, focusing on well-known sports events, industrial activities and festivals to promote the integrated development of culture, tourism and sports and to create a well-known tourist, leisure and recreational resort in the north.
Yang Lifang, director of the Huludao Culture, Tourism, Radio and Television Bureau, recently took an interview with the CRI Online Liaoning Channel to introduce the charm of Huludao.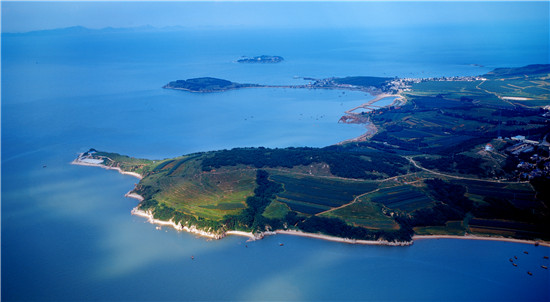 Juehua Island [Photo: Huludao Culture, Tourism, Radio and Television Bureau]
"Huludao City, with beautiful mountain scenery, is a young and beautiful coastal tourism city, which connects the northeast and north China. It is known as the 'first city beyond Shanhaiguan Pass'." Yang Lifang proudly depicts the seaside scenery of Huludao, the most famous of which are Longwan coast, Xingcheng coast, Dongdaihe coast, and Juehua Island, the largest island in Liaodong Bay.
Huludao is also a legendary city. Xingcheng Ancient City is an important military hold in ancient China, and it is one of the only four ancient cities with complete walls preserved in China. "There are six national key cultural relics protection units related to the Great Wall in our city, with the Ming Great Wall stretching more than 240 kilometers," Yang Lifang said.
Huludao integrates "city, spring, mountain, sea, and island" five major landscapes in one. Food, housing, transportation, tourism, shopping, entertainment tourism elements are complete in the city, forming a unique style of the northern coastal scenic tourism area. With its unique tourism resources and geographical advantages, Huludao has become a "portal to the coordinated development of tourism in Beijing, Tianjin and Hebei" in Liaoning Province, and has the reputation of "Beijing-Tianjin-Hebei Back Garden".
Huludao, an ancient, young, legendary and romantic city, is welcoming tourists from all over the world to enjoy the unique amorous feelings of an emerging coastal city!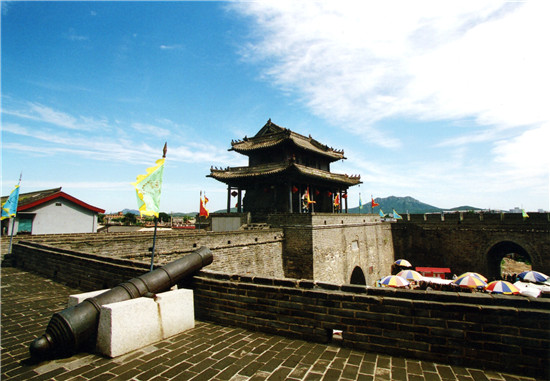 The ancient town of Xingcheng [Photo: Huludao Culture, Tourism, Radio and Television Bureau]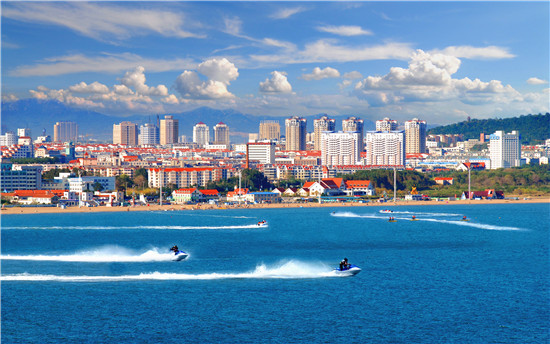 Huludao coast [Photo: Huludao Culture, Tourism, Radio and Television Bureau]