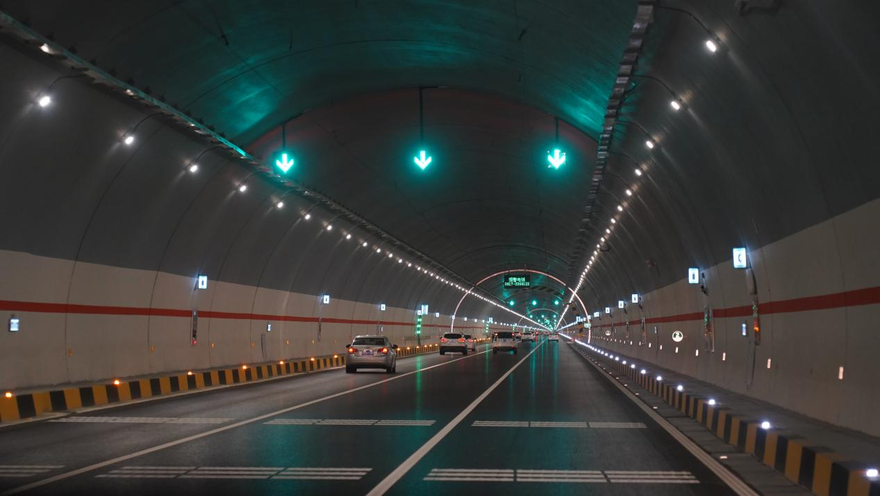 The amazing "undersea world" inside the extra-long Qinling Tiantai Mountain Tunnel
On October 2, Feng County, Baoji City in northwest China's Shaanxi Province held an event inviting foreign youths to visit Feng County, the most beautiful red tourism destinations in China, with the theme of "Multinational Youths, Global Promotion". During the event, youngsters from abroad learned about the "China Speed" in the construction of bridges and tunnels, as they traveled passed the Baoping Expressway and crossed the extra-long Qinling Tiantai Mountain tunnel.
The Qinling Mountains stand between Shaanxi Province and Sichuan Province, and have brought great inconvenience to their transportation. On September 30, the Baoping Expressway, Shaanxi's fifth expressway through the Qinling Mountains, was completed and opened to traffic one year in advance.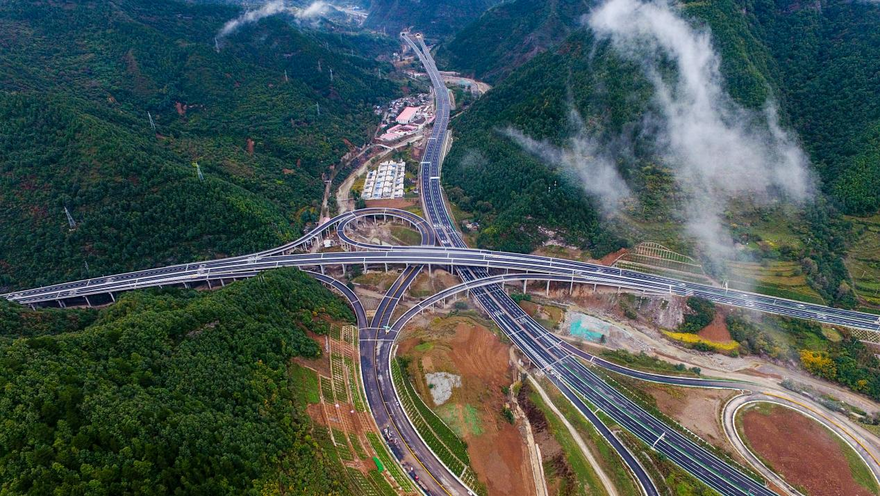 The Baoping Expressway
As the last section of the Yinkun Expressway in Shaanxi, the Baoping Expressway is the largest and the most difficult project with the highest standard, among all the other highways under construction in Shaanxi Province. The extra-long Qinling Tiantai Mountain Tunnel, the full-line control engineering project in particular, ranks first among the world's road tunnels in terms of engineering quantity and construction scale, setting a new record in China's construction of multi-lane highway tunnels.
On December 28, 2020, the extra-long Qinling Tiantai Mountain Tunnel of the Baoping Expressway fully opened to traffic. The underground transportation project has improved China's national highway network, enhanced communication and exchanges between the central Shaanxi plain and Southern Shaanxi, and contributed significantly to a new round of the western development drive and the building of the New Silk Road Economic Belt.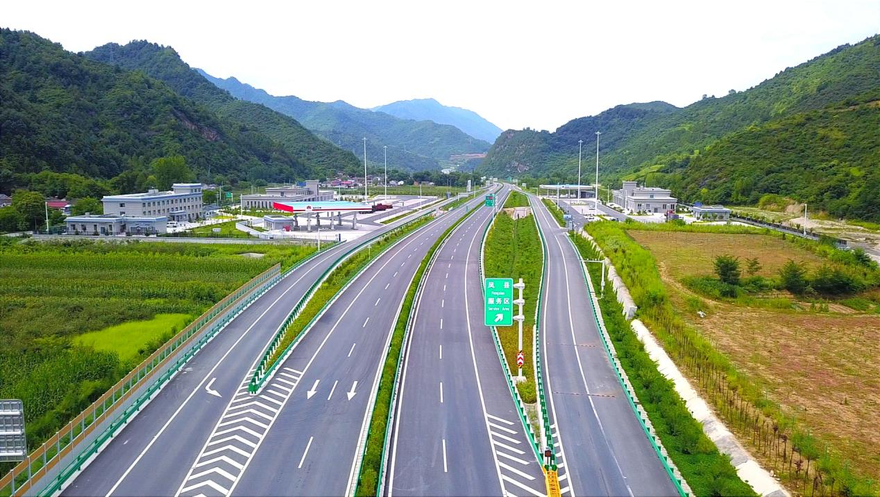 The Baoping Expressway
Grasping the golden opportunities offered by the launch of the Baoping Expressway, Hekou Town, Feng County of Baoji City has been vigorously developing tourism. A series of measures intended to help farmers increase their incomes, promote guesthouse development, and boost tourism growth will inject great vitality into Feng County.