Fine urban management is an important channel to showcase the image of the city. Yanta District of Xi'an, China reflects the accuracy of urban management by a "fine" means to comprehensively promote the upgrading and reconstruction of back street alleys in the whole district. Up to now, Yanta District has fully completed the upgrading and reconstruction of back street alleys within its jurisdiction.
Starting from mid-to-late March, Yanta District has conducted overall upgrading and reconstruction of roads, walls, landscapes, and public leisure facilities along the section from Chang'an Road in the east to Cuihua Road in the west on Yannan First Road, against the concepts of environmental protection, health and convenient transportation. Meanwhile, Yanta District has also added flower pools, small landscape vegetation and urban furniture, which not only bring vitality to the streets, but also beautify the city appearance.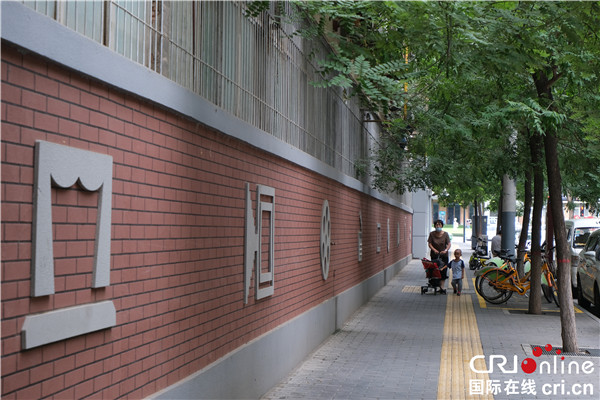 Restructured Hongxing Street (South Houcun Road). Photo by Wu Yuting
Hongxing Street (South Houcun Road), not far away from Yannan First Road, is sited close to the China Western Film Group. During its reconstruction, in addition to the unified planning of the shop signs along the street, trims are adopted to beautify its appearance; walls on both sides of the street are also decorated with film elements. As a whole, it looks both vintage and modern, to extend the culture of China Western Film Group.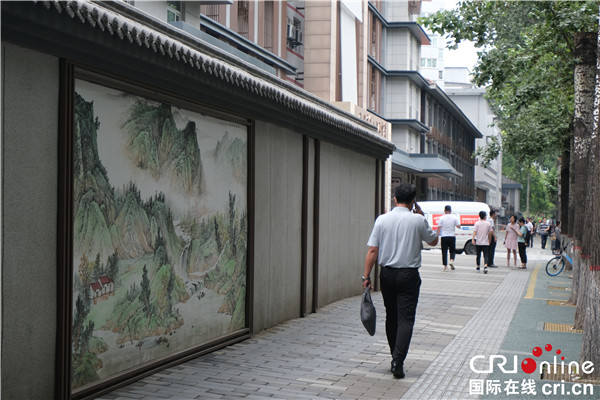 Reconstructed Cuihua Road. Photo by Wu Yuting
Clean and tidy streets, novel and chic landscape painting gallery walls, eye-catching and neat store signboard...today, the renovated Cuihua Road looks fresh and new. As a key section of the city's comprehensive upgrading and construction project, Yanta District has improved the cultural atmosphere and temperament of the blocks by adding the landscape gallery and picturesque walls along Cuihua Road.