On August 26, the Press Office of the People's Government of Yanta District, Xi'an City, Shaanxi Province, China held a press conference on "Escorting the 14th National Games with concerted efforts", where the heads of urban management, urban construction and transportation departments of the jurisdiction were invited to introduce the effectiveness of security work done to escort the 14th National Games.To implement the comprehensive renovation and upgrading, Yanta District has refined the external facade of about 467,000 sqm of buildings, 210 buildings and nightscape lighting of 10 pedestrian overpasses; renovated 49 old communities to benefit more than 50,000 people; and completed the landing of 24 communication overhead lines and repaired 2 broken roads to enhance the city's habitability.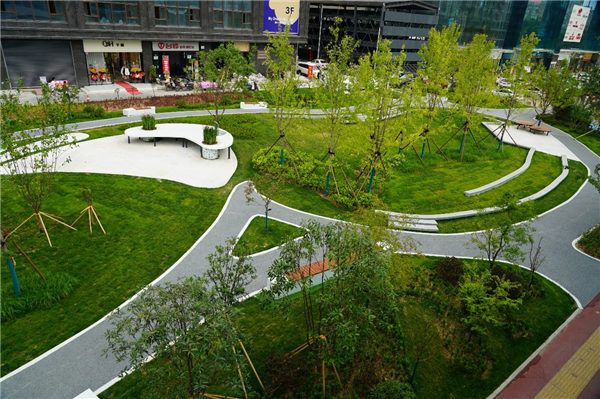 "Pocket Park" in City Gaps
A 7,000 sqm greenbelt was built in Yanta District's Press Park to turn the previous congested area into a "civil amusement park". The Xiaozhai Park occupies an area of 28.84 mu, with a green coverage of 64.5%. Up to now, Yanta District has added more than 700,000 sqm of green space, reconstructed and upgraded about 310,000 sqm of green space, built 26 new pocket parks and 14.7 kilometers of greenways, and planted more than 20,000 trees, making green the new "background color" of the city.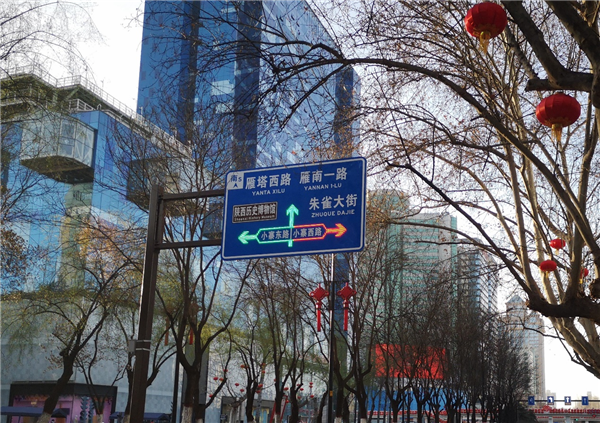 "Smart Traffic Path Guidance System": The Aerial Electronic Signs Display the Traffic Condition in Real Time
In terms of traffic, the urban management, transportation, traffic police and other departments of Yanta District carried out improvement and rectification of traffic and parking order in important sections, offered 8,026 parking spaces for public vehicles in off-peak time, and added more than 1,200 "sponge parking spaces" to alleviate the "parking difficulty". The "Smart Traffic Path Guidance System" has been set up at the Xiaozhai Park's intersection to display the traffic status of roads in all directions downstream via the electronic signs in the air, creating a smart and efficient traffic environment.