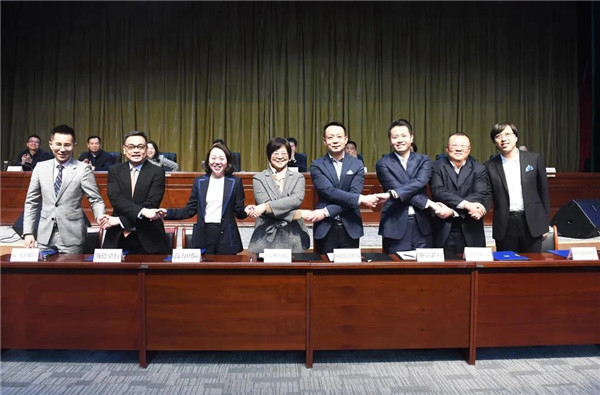 Group Photo at the Conference
On March 23, Yanta District in Xi'an City, the capital of Shaanxi Province in China, held an investment attraction conference. At the beginning of the 14th Five-Year Plan (2021-2025), with the theme of "Modern Industry Investment Attraction Year", the conference comprehensively discussed and announced Yanta District's investment attraction goals, tasks and paths in 2021. It aimed to become a first-class modern socialist district in China.
The conference issued the Implementation Plan of Yanta District for Investment Attraction in 2021, announced the district's industrial development strategy, and set up ten working panels for industry investment attraction. The district sought to attract a number of industrial projects with heavy investment, good quality, great benefits, and strong driving effect, to comprehensively enhance the industrial landscape of the district, and to create a first-class modern industrial system.
At the conference, Wang Bin, Secretary General of CPC Yanta District Committee, emphasized that all relevant institutions in the district should earnestly enhance the sense of mission and urgency to attract the investment, firmly establish the idea of "investment first", address existing problems, and step up efforts to find solutions. They should be courageous in investment attraction, understand main directions, pay attention to approaches and methods, and create an excellent business environment. They also need to clarify their responsibilities and make joint efforts to provide strong protection for investment attraction.
Cui Shiyue, Deputy Secretary of CPC Yanta District Committee and district mayor, stressed that all institutions in Yanta District should grasp the general trend, be united, and strengthen supporting measures when attracting investment. They should have a deep understanding of the importance and urgency of attracting investment from a global and strategic perspective, and strive to make new breakthroughs in this regard. (Authored and photo by Wang Xin)