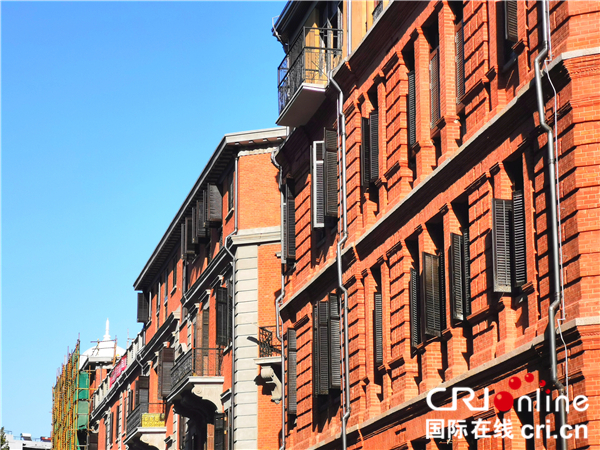 The exterior of the main building of Bagong House [Photo by Gao Yushan]
On October 12, on Poyang Street, Jiang'an District, Wuhan of Hubei Province, China, the construction fence was gradually removed from outside the Bagong House, a century-old building under renovation, revealing the newly renovated walls.
In 1910, Russian tea merchant brothers J.K. Banov and Chino Banov built this building together, and it was used as a high-end apartment in history.
The 111-year-old Bagong House, an excellent historical building in Wuhan, has undergone protection, reinforcement, and internal renovation. At present, renovation for the exterior wall facade has been basically completed, with the red brick wall full of texture, while most of the terraces and shutters have been also restored, and the interior decoration being stepped up. The century-old Russian-style building gradually takes on a refreshed new look.
In order to accurately restore the characteristic red bricks of the facade, the restoration team specially collected the original brick samples and sent them to the inspection center to strictly match the original ingredients and colors to make the outer walls. In addition, the electric meters, decorative paintings left by the local residents, including the white tiles on the outer walls, will be designed as art installations and preserved.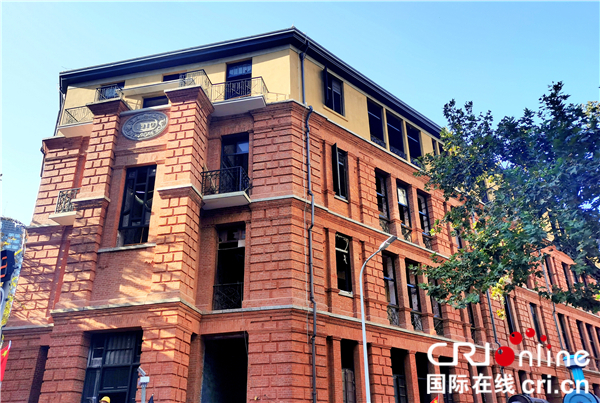 The renovated exterior wall of Bagong House [Photo by Gao Yushan]
In the future, Bagong House will return to the public's vision as a high-end hotel apartment. Combined with a large number of surrounding historical and cultural buildings, the area will be transformed into a street area for historical and cultural display as well as cultural and creative living room. The renovation and upgrading of Bagong House marks a solid step forward in the renovation of the old town in the historical Hankou.