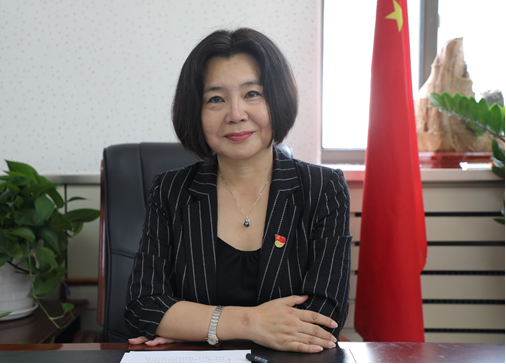 Wang Yuting, Director of the Bureau of Cultural Tourism, Radio and Television, Benxi City.
The place where the first wisp of smoke rose in the northeast, the origin of Taoism in the northeast China, the birthplace of Koguryo people, a home to world cultural heritages, the cradle of modern Chinese industry, an important base of the Northeast Anti-Japanese United Army, and a beautiful city of maple leaves.
This is Benxi.
Over the years, the Benxi municipal party committee and municipal government have made great efforts to promote the transformation and development of the city. Benxi has changed from "an invisible city from satellites" to "a city that tourists wish to stay." On August 28, Wang Yuting, director of the Benxi Municipal Bureau of Culture, Tourism, Radio and Television, had an exclusive interview with the CRI Online Liaoning Channel. She sent an invitation to tourists from all over the world: the maple leaf capital is about to usher in the most attractive moment of the year.
Benxi geomorphology is a veritable ecological oasis and leisure tourist destination. "In the eyes of Wang Yuting, Benxi has rich tourism resources and unique charm.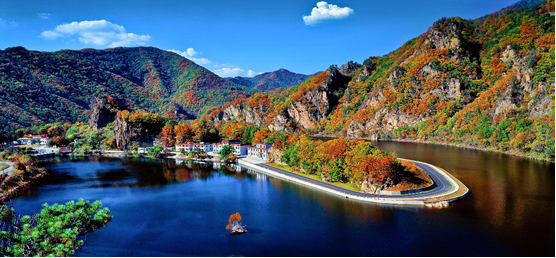 Autumn Color of Guanmen Mountain in Benxi City Photo: Cultural Tourism, Radio and Television Bureau of Benxi City
Benxi is a city covered with forests. The forest coverage in Benxi has reached 76.24%. Benxi is also a city surrounded by hot springs. The city of Benxi is surrounded by surface hot springs.
In a few days, Benxi, the "capital of maple leaves", will attract the attention of the world. "Benxi is a city rendered by maple leaves. Every autumn, red maple leaves spread all over the mountains and trees, becoming the most beautiful scenery in northern China." Speaking of maple leaves, Wang Yuting cannot hide his pride, because every autumn, Benxi Guanmen Mountain, Lao Bian Gully, Fenglin Valley, Yanghugou, Tanggou, Dabinggou, will be red all over.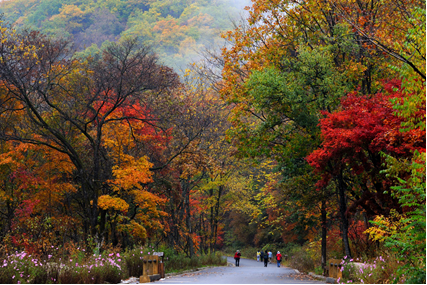 Fenglin Valley's Forest Park, Benxi City, Liaoning Province Photo: Cui Zhishuang