At the northernmost part of China's territory, frozen Heilongjiang has magnificent ice and snow scenery, unique ice and snow culture, festive and lively ice and snow customs, splendid ice and snow activities, and stirring ice and snow spirit.
The Danko family from Russia has started a happy new life in Harbin, the "Olympic champion city". "Although we are foreigners, our children were born in China. Like the Chinese, they go to kindergartens, primary schools and universities here. They should also get married here, because their hometown is China," Dennis said.
In Dennis Danko's view, ice and snow sports are not only entertainment but also a healthy way of growth. Harbin has better hockey partners and atmosphere, as well as more professional venues and coaches, which are more suitable for children's growth.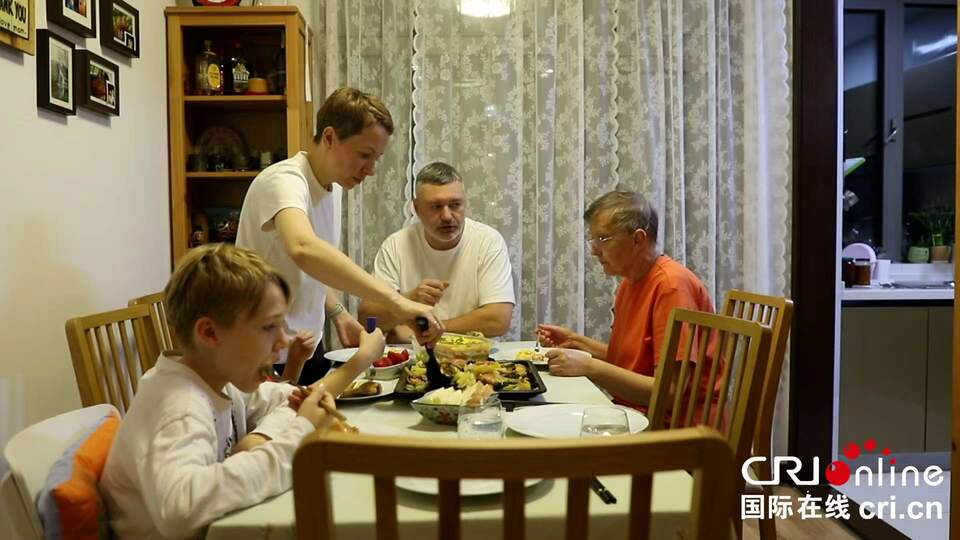 The Danko family [Photo by Li Xinyang]
Winter in Heilongjiang is a fairy tale of ice and a kingdom of snow. Let's meet in Heilongjiang and experience the speed and passion of ice and snow sports.