In Hubei, 138 AEO (Authorized Economic Operator) certification holders, accounting for less than 0.4 percent of the total number of import-export enterprises in the province, contribute over 40 percent of the foreign trade volumes, becoming an important driving force of foreign trade growth in Hubei. As of the end of August, the total number of AEO holders in Hubei ranked first among the six central provinces of China.
The AEO system is an important initiative advocated by the World Customs Organization to promote global supply chain security and enhance trade facilitation. AEO certification also represents the highest level of credit management by Chinese Customs. Obtaining AEO certification signifies that an enterprise possesses standardized and secure production and operational capabilities, as well as a high level of foreign trade credit. It also means that the clearance time and cost of AEO certification holders will be shorten, thereby enhancing its international trade competitiveness.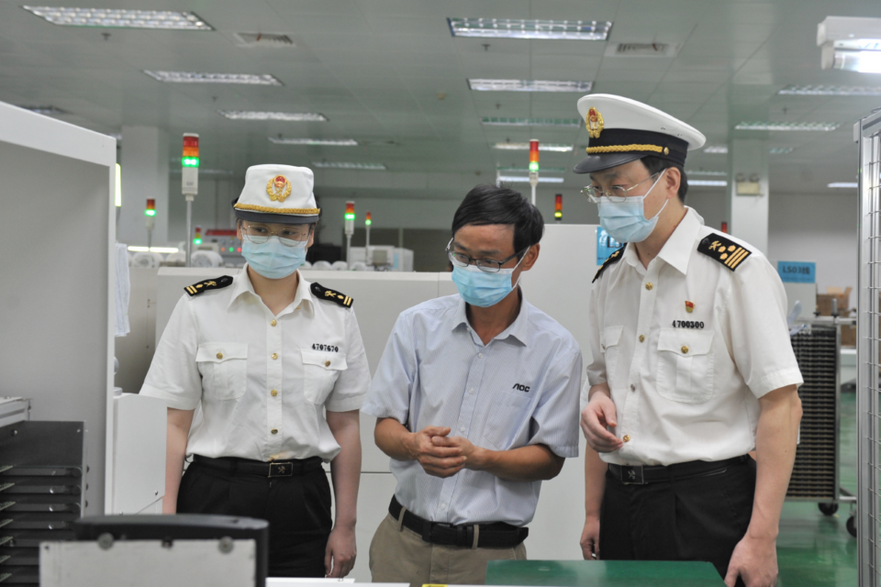 Customs officers conducting research at AEO certification holders in Hubei [Photo Via Wuhan Customs]
"Thanks to the AEO certification, we have gained more and more trust from international customers, resulting in sufficient and stable overseas orders," said the person in charge of Hubei Zhongxing Food Co., Ltd., which specializes in tea production and exports.
In February 2023, during the enterprise's participation in an overseas exhibition, a buyer from Mauritania, relying on their trust in AEO-certified companies, paid the full amount in advance after confirming their purchase intention. From January to August 2023, the company's export reached CNY 50 million.
Next, Wuhan Customs will also continue to cultivate more enterprises to get certified in AEO, aiming to increase the number of AEO certification holders in the province by 10 percent compared to the same period last year by the end of 2023, thereby promoting the development of Hubei's outward-oriented economy.
Public information shows that China has signed AEO mutual recognition agreements with 52 countries (and regions), maintaining its position as the world's leader in terms of the number of countries (and regions) recognizing each other's AEO status.