'Beautiful China' 2019 Beijing Yanqing Forest Half Marathon kicked off
|
ChinaNews
|
2019-08-27 09:11:43
At 7.30 a.m. on the morning of August 25, 'Beautiful China' 2019 Yanqing Forest Half Marathon kicked off in Qianjiadian Town, Yanqing District, Beijing. The race has attracted 5000 participants from the United States, Germany, Japan and other countries as well as many Chinese provinces, cities, autonomous regions, etc. In the forest of Yanqing, one of the competition zones of Beijing 2022, the contestants have together witnessed the most beautiful marathon ever held in Beijing.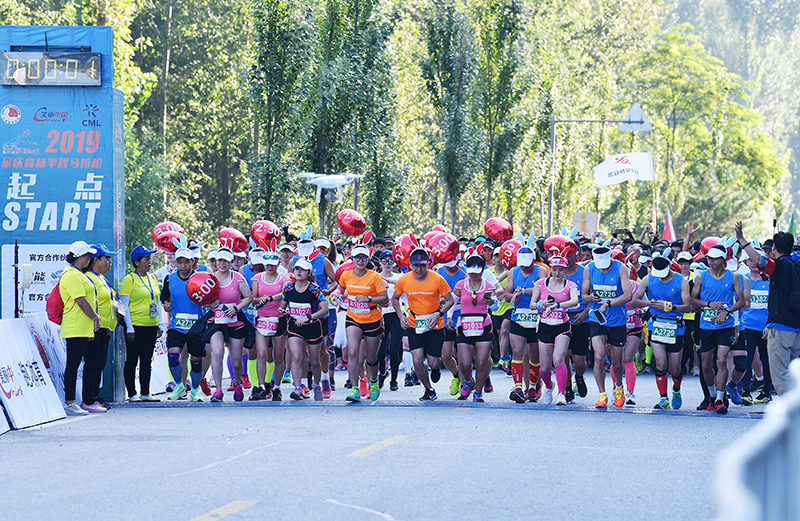 The competitors crossed the start line (photo by Yuan Yi)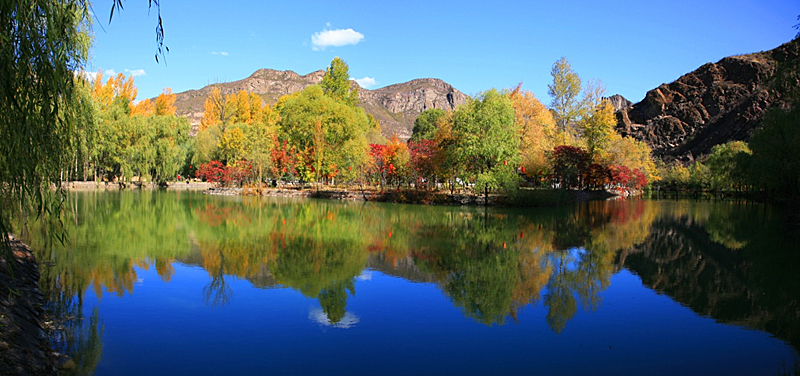 Beautiful scenery of Hundred-Li Lake and Mountain Colonnade
This year's Yanqing Forest Half Marathon has set a male and female half marathon race, with a total of over 21 kilometers. On the morning of 7.30 a.m., contestants started in Qianjiadian Town. Yanqing is the well-known summer escape resort and an "oxygen bar" of Beijing, the air there is rich in negative oxygen ions, and the average temperature is 6 to 8 degrees lower than the one in the city. With forest alongside, the racetrack has picturesque scenery. The beautiful Baihe Valley and magnificent Heihe Gorge have generated rich tourism resources such as the magical Silicified Wood, the stunning Dishuihu Water Fall, the mysterious Wulong Canyon, the majestic Chaoyang Temple, the ancient Guandi Temple, and the lush Grand Datan Nature Reserve. Apart from breathing the fresh air in the "oxygen bar", participants can also enjoy beautiful scenery along the route and experience the most beautiful "ecological journey" in Beijing.