The footsteps of the Expo 2019 Beijing
|
ChinaNews
|
2019-02-02 17:21:51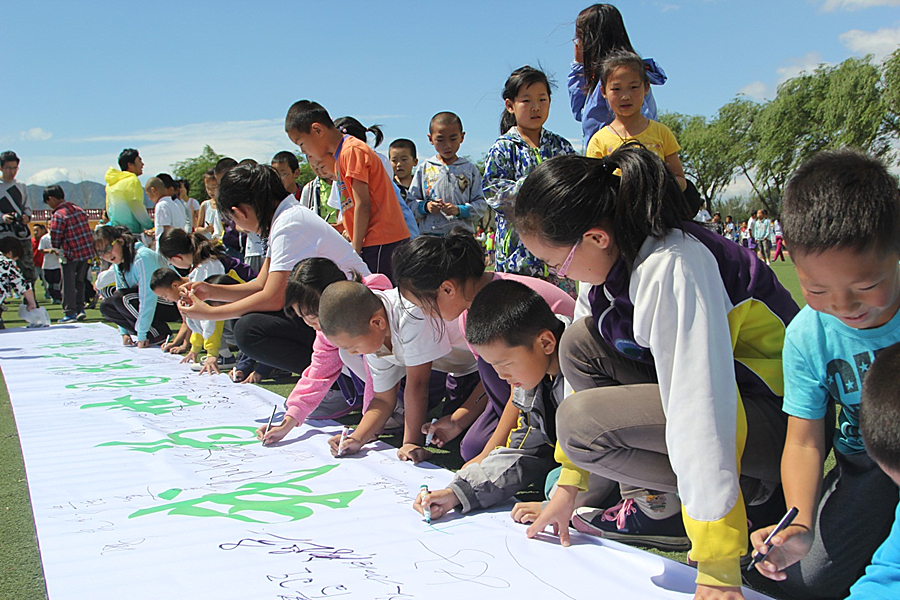 Caption: Yanqing launched a series of activities named "I contribute to the Beijing Expo 2019 ". [Photo by Gu Jingyuan]
In 2016, as the Venue of International Horticultural Exhibition 2019 Beijing, China, Yanqing had been comprehensively promoted the construction of the Expo 2019 Beijing facilities, with the ground breaking of Shiyuan Avenue, the foundation laying of the Park of Expo, the construction of the enclosed area and the construction of pipelines.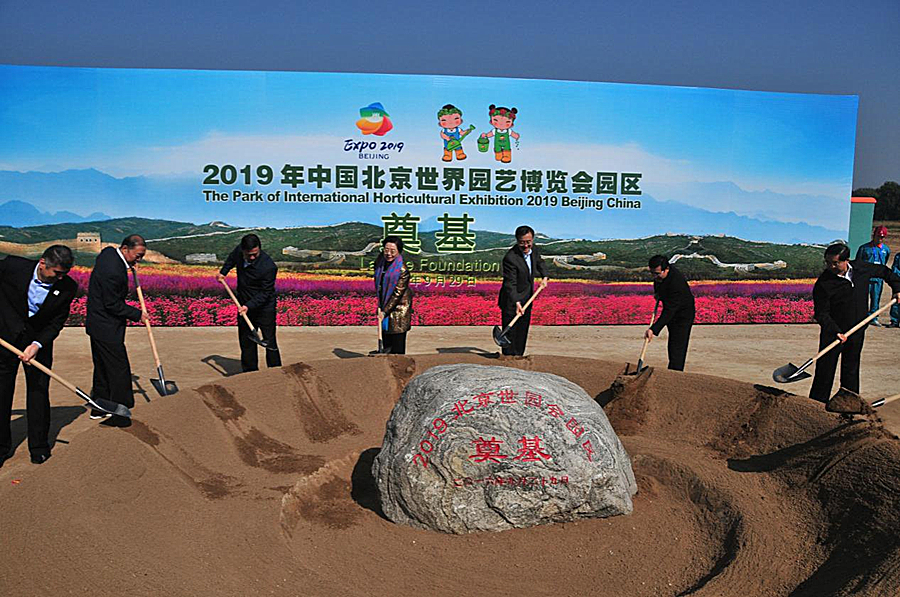 Caption: The foundation stone is laid for the construction of the Beijing Expo 2019. [Photo by Duan Xuefeng]
At the same time, people in Yanqing are also using a variety of methods to express their high expectations for the Expo.
Expo 2019 Beijing is prepared step by step under the blue sky and white clouds in Yanqing, surrounded by green mountains and rivers.