The 3rd Yanhuai Valley Grape Culture Festival kicked off in Beijing
|
ChinaNews
|
2019-09-16 12:49:50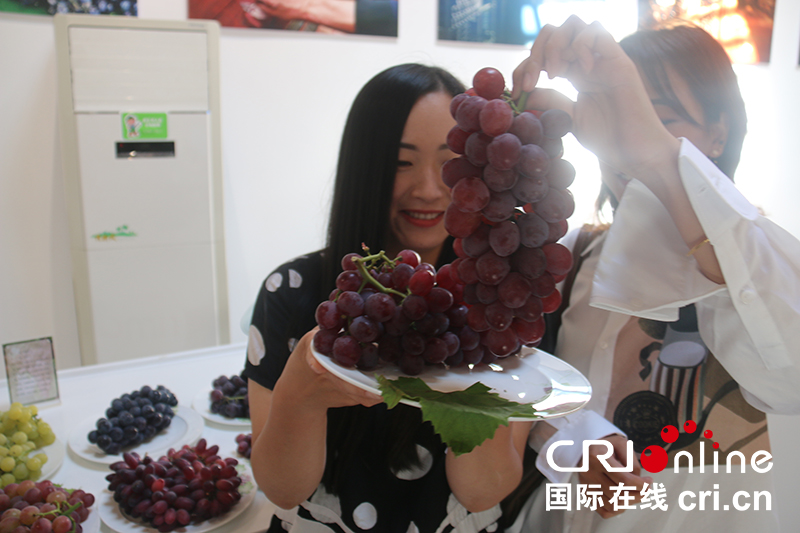 From September 8th to October 10th, the 3rd Yanhuai Valley Grape Culture Festival was held in Yanqing District of Beijing and Huailai County of Hebei Province contemporarily. The Yanhuai Valley Grape Culture Festival aims to further strengthen regional cooperation between Yanqing and Huailai, jointly promote the development of the grape industry and create a model for the coordinated industrial development of Beijing-Tianjin-Hebei region.
The grape culture festival this year was held by China Association of Agricultural Science Societies Grape Branch, Beijing Gardening and Greening Bureau, Beijing Winery and Wine Development Promotion Association, Zhangjiakou Municipal Bureau of Agriculture and Rural Affairs, the People's Government of Yanqing District and the People's Government of Huailai County. The festival is themed on "Feel the charm of home of grape at the foot of the Great Wall, and enjoy the beauty of Yanhuai Valley by the Guanting Lake".
During the grape culture festival, there will be a variety of activities for citizens to participate in, such as "Yanhuai Valley Quintessential Tour", Mid-Autumn folklore theme activity and wine sports meeting, and National Day family recreational activities. These activities will offer tourists opportunities to visit the home of grape at the foot of the Great Wall and enjoy the beautiful Yanhuai Valley by Guanting Lake.
With the joint efforts of Yanqing and Huailai, the grape and wine industry in Yanhuai Valley has been rapidly developing. Until now, there are a total of 17547 hectares of grape planting area in Yanhuai Valley, with 10600 hectares of table grapes and 6947 hectares of wine grapes. There are more than 210 kinds of grape species with an annual output of 168,858 tons and an output value of RMB 2.596 billion. There are 43 wineries in the Yanhuai Valley, which receive 900,000 visitors each year.