The National Mass Speed Skating Marathon Series of China (Beijing Yanqing Session) was launched on Jan 19
|
ChinaNews
|
2019-03-06 15:48:04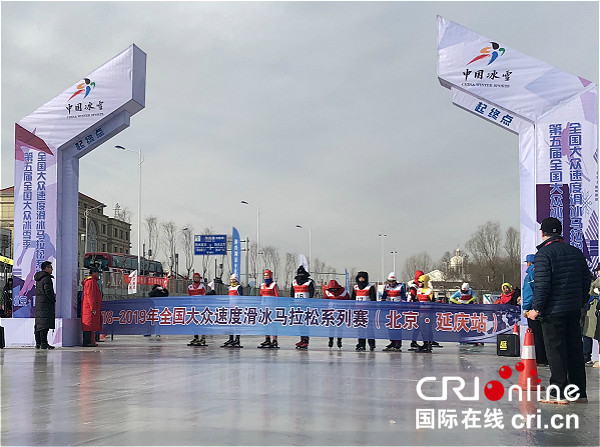 Caption: 2018-2019 National Mass Speed Skating Marathon Series of China (Beijing Yanqing Session) was launched. [Photo by Wang Ran]
On the morning of Jan 19, the 2018-2019 National Mass Speed Skating Marathon Series of China (Beijing Yanqing Session) was launched at the East lake Ice Rink of Gui River in Yanqing District, Beijing.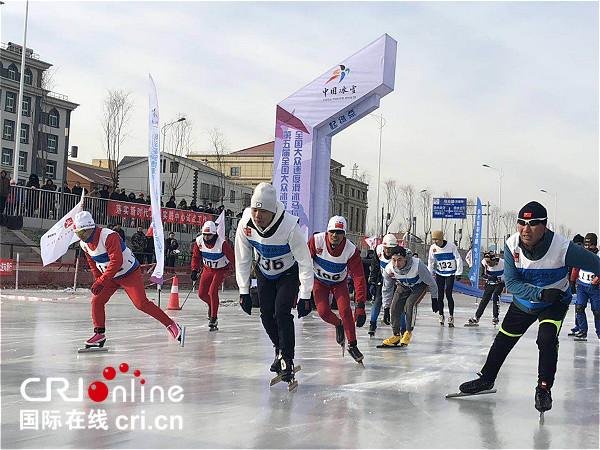 Caption: The competitors were getting out of the starting point after the competition started. [Photo by Wang Ran]
It is known that the series included five sessions: Zhangjiakou in Hebei, Chengde in Hebei, Laoniuwan in Shanxi, Yanqing in Beijing, and Heilongjiang. The Yanqing Session attracted over 20 teams with more than 150 competitors from places such as Beijing, Tianjin, Hebei, Heilongjiang, Jilin, and Liaoning.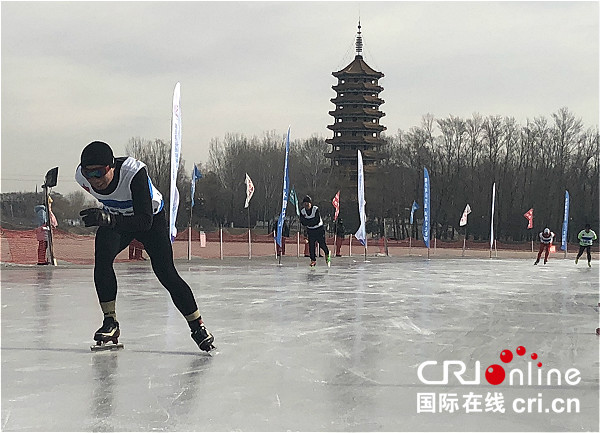 Caption: The competitor was skating. [Photo by Wang Ran]
In recent years, with the opportunities provided by 2022 Beijing Olympic and Paralympic Winter Games, Yanqing has made great efforts in the development of winter sports based on its advantages in natural resources, in order to arouse local people's enthusiasm and to make winter sports a brand of the whole area. After Beijing won the bid for 2022 Olympic and Paralympic Winter Games, Yanqing has launched 35 winter sports events, including 17 athletic events and 18 mass sports events.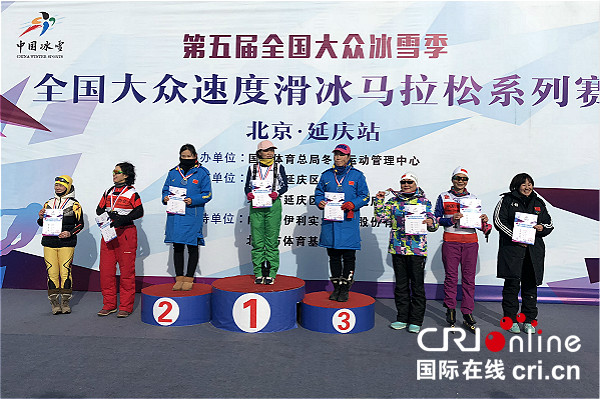 Caption: The winning players were taking group photos. [Photo by Wang Ran]
It is known that Yanqing will host winter sports events such as 2019 FIS Beijing Cross-country Grand Prix. (Author: Wang Ran)